What's Mars engine event and how to use it?
To make integration of some cron jobs easier for developers, we have created Mars engine events, that can handle simple cron jobs within a simple dialogue, without using native cron job syntax. While we still maintain full support for standard and more complex jobs, for developers to use as needed, Mars engine events are created to save time and make your life as developer a little bit easier.

To use a Mars engine event, all you have to do go to your project settings > events and click on a add new event button.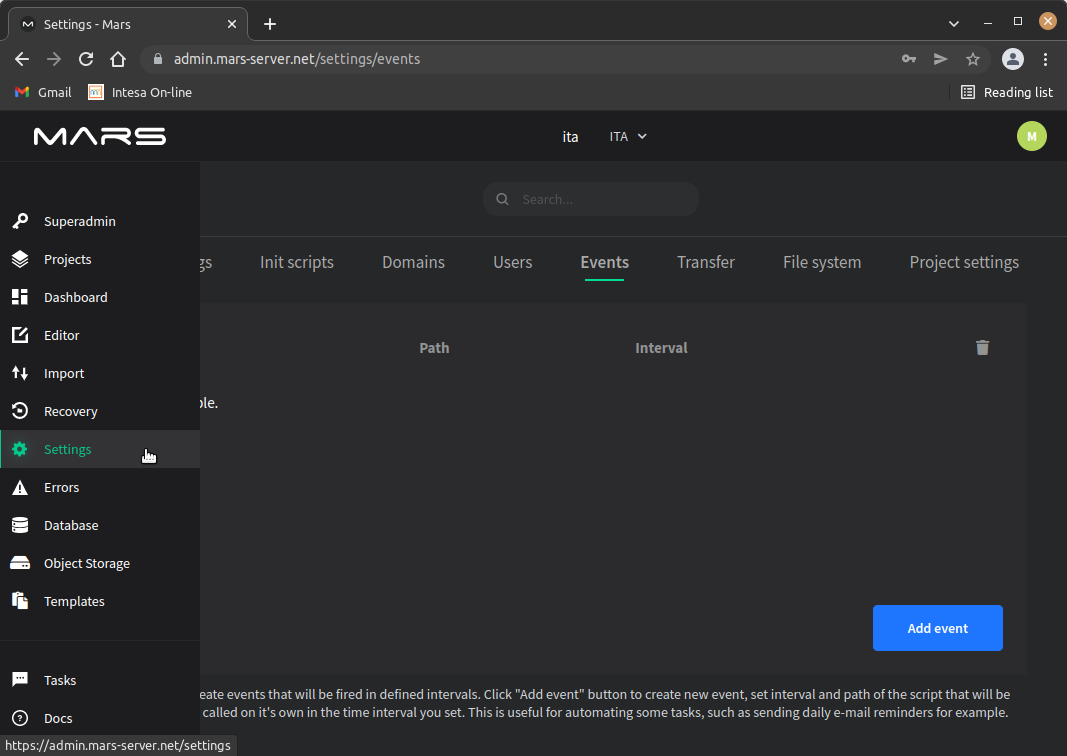 Mars engine events are basically simple cron jobs that will be fired in defined intervals and to use them you just need to define a desired interval, call for the script you want to be executed and to name an event.

You can manage all your project events from the project settings page.